History and specialization
Real estate agency Salzmann was founded on 12th January 1995 by owners Ing. Lenka Salcmann and Ing. Viktor Salcmann as a family company focused on a real estate market in the Pilsen region.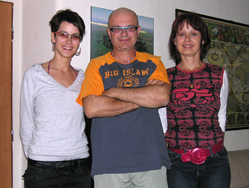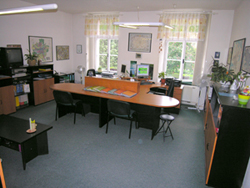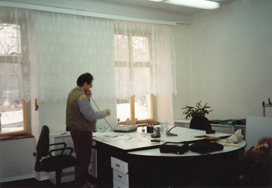 Company is working primarily in Pilsen region with a special focus on the city Pilsen. The company is located since its founding in the centre of Pilsen in the office premises first floor house in the Smetana Park near to the theater.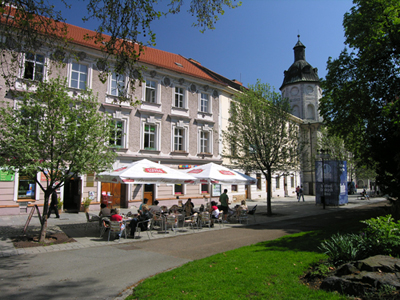 From company start-up we realized over 2,000 jobs with an average success rate of 72.8%. The main principle of our company is reputation and especially satisfaction as sellers or landlords and buyers respectively tenants. This is our creed, on which we build the company and its future prosperity. Priority in search of the buyer or tenant we see especially in our own extensive database of candidates to buy or rent, high-quality presentation in property entrusted to their own websites to major real estate sites and real estate advertisements in magazines and current newspapers. The presentation showcases listings are placed around the city of Pilsen, at busy places. Customers easily speaks German and some English. Of course, "hands down" all the languages.
The team of Real Estate Agents are solely Salzmann family members Lenka and Viktor and daughter Vanda.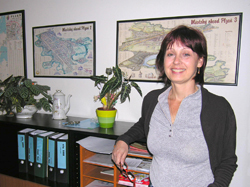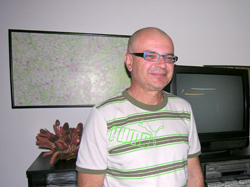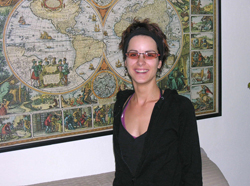 .
How we work?
For clients from home and abroad will provide sales and rental of property:
family homes in Pilsen and vicinity
land intended to be built
production, storage and business objects
apartment buildings
apartments
cottages
offices
We deal exclusively with real estate activities, we have no secondary activity.
The real estate tours and demonstrations we drive on weekends too.
All contracts offered on an exclusive three month contract concluded between brokerage firms and real estate client. The exclusive right to provide service guarantees the client that it offered a property will be featured in all media under the same conditions, in particular: for the same price.
Tendering procedure
addressing clients registered in the database of candidates
offer on its own website (www.salzman.cz) and other major real estate sites
advertisements in mainstream newspapers and magazines with a real estate topics
advertisements in shop windows
What documents do we need to sell or lease property?
proof of ownership (purchase agreement, rental agreement, deed of gift, inheritance decision, approval decision, etc.)
project documentation (plans, sections, property) – if available
expert opinion – may not be up to date – if available
current expert opinion, we provide ourselves at our expense
for the land – a written statement from the planning authority for the possibility to built of land
for dwellings – an overview of the name of the director and caretaker
Legal services
preparation of purchase contracts, lease agreements
Treatment of financial transactions
cooperation with financial institutions in processing mortgage loans, deposit deposit money, transfer money between the parties
Other Services
advice on the issue of sale of real estate
expert assessment of the fair market value
complete tender
negotiations with the authorities and cadastre
processing of tax returns for real estate transfer tax
In case of unsuccessful mediation of sale of the property within the agreed time, real estate contract does not charge a commission.
3) Helpful Hints
Do you buy property?
an overview of all properties offered?
you know, what are the essentials of the purchase contract?
you know, what is the structural condition of the property you want to buy?
you know, what are the possibility of connecting utility lines?
you know, what is the intention in the urban area real estate?
you know, how best to get the funds?
you know, how to ensure a smooth financial transactions?
To know the answers to these questions are very pleased to advise you free of charge.
Do you sell real estate?
you know, what documents and evidence are necessary to transfer property?
you know, what the market price is just the time of sale your property?
you know, what essentials should have a sales contract?
you know, how to make financial transaction in the sale of real estate that you make sure that everything goes smoothly?
you know, how to secure forensic property valuation?
you know, how long is a forensic expert property valuation?
you know, how to secure an extract from the deed is valid and for how long?
you know, what are the possibilities of your property?
you know, whom to offer your property to buy?
you know, where the media is the most successful advertising?
you know what the buyer is best to choose?
you have a specific list of people interested in your property?
you believe, that a transaction can do yourself?
you have extensive experience in real estate transfers and thus the confidence that can not go wrong?
When you become confident in everything, in this case you don't need our services. If in doubt, however, only one of the above questions, we are very pleased, if you contact us.
You have chosen from our property and do not have money?
We can help you with financing selected properties. If you are interested, we will recommend a financial advisor.